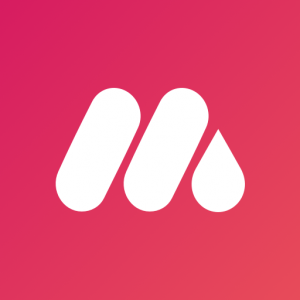 Unfortunately, I was unable to try the Augmented Reality (AR) board games that were suggested this week, as the AR app that was used for them was discontinued. I ended up doing some research and found a few other free AR apps to try. I decided to create a mini biology trivia game using an app called Metaverse. I followed along with one of their tutorial videos to create the game as I had never done something like this before. Overall, I thought it was a really cool and fun application of Edtech and there are lots of other applications for it such as scavenger hunts, geocaching, escape rooms, breakout rooms or even digital school tours. I'm actually going to suggest my admin looks into something like this for our school's Open House night. It could be a great way to allow parents to "tour" the school and get information about our various programs and teachers in an interactive way.
One of the cons with this app was that it was pretty time consuming to make even such a small game and I don't know how practical it would be if you aren't very comfortable with technology. I also noticed some glitches with the app, such as text getting cut off randomly, which is frustrating after all the time and effort that has been put into making the game. I would suggest using another app or program if you are looking for something a bit more polished.
Here is a link to my game. You have to download the Metaverse app to play, but it's free!
https://mtvrs.io/BeigeVoluminousAsiandamselfly
I have some experience with Virtual Reality as I have played a few VR games for entertainment purposes. I think there could be some excellent uses for VR in education as it can be very immersive and would give students a chance to experience things they would never got to experience first-hand. As an example, my Science 8 students study cells and I could use VR to allow them to see inside of a cell and what the different types look like. Students often struggle with the concept of a cell as it can be a bit abstract to them. VR could also be used to allow students to travel through body systems and get an understanding of how organ systems work and how the different cells function within them. This website shows some of the biology applications of a VR program called 3D Organon.
References
Metaverse. (2020). Retrieved from https://studio.gometa.io/discover/me
University of New Mexico. (2020). Virtual reality & 360° video services. Retrieved from https://libguides.unm.edu/vr/ap