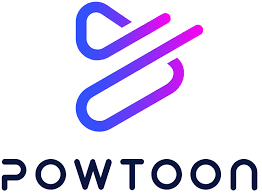 I decided to create a welcome video for my Science 8 class using PowToon. I chose this platform for creating my video as I have never used it before and I wanted to learn more about it. Overall, I thought it was rather intuitive to use, however, to make something more professional and creative, would definitely take a lot of time and patience. Although, it was suggested not to create a video for a specific course, I do think it will be easy enough to change a couple images and headings to adapt it for my different courses.
I could see myself using this type of video to share with my grade 8 and 9 classes, but I think my older classes would find it to be a bit childish. I could also see myself using this PowToon platform to create a video to introduce my Technology Integration Activity. I would have to make a different video than the welcome video I have included here, but I think this could be a creative way to engage the students in the assignment and I could use it as my "hook" for the project.
Here is my Welcome Video. I would like to spend some more time adding more props, different backgrounds and a voice over, but I think it's a good start. Hope you enjoy it!
https://www.youtube.com/watch?v=sxF98KHa_WM&rel=0&utm_source=broadcast&utm_medium=email&utm_campaign=Transactional-Publish-success